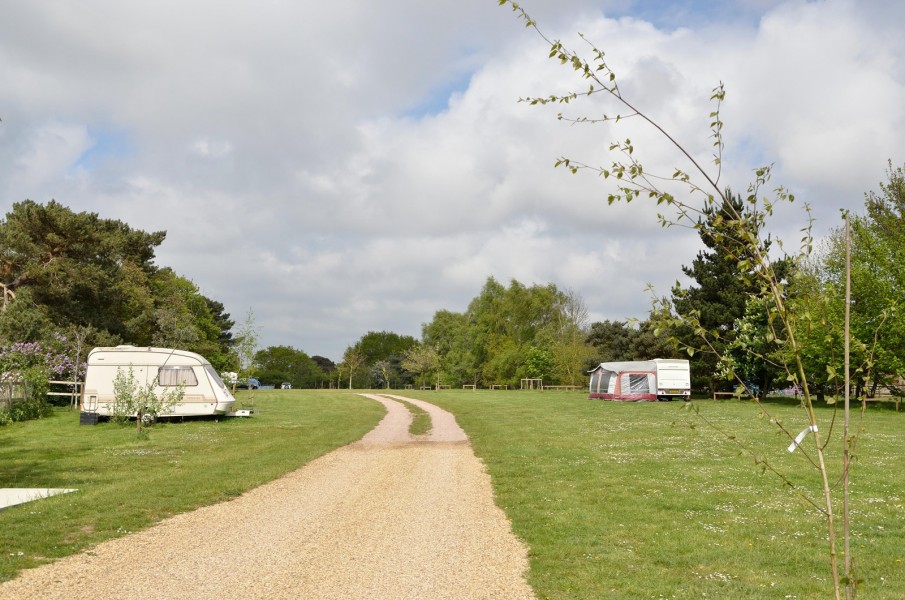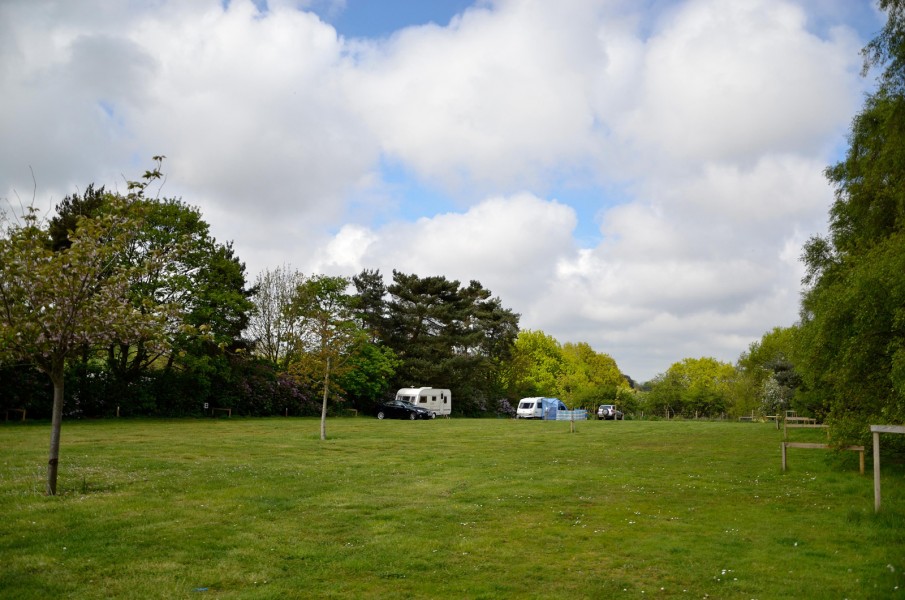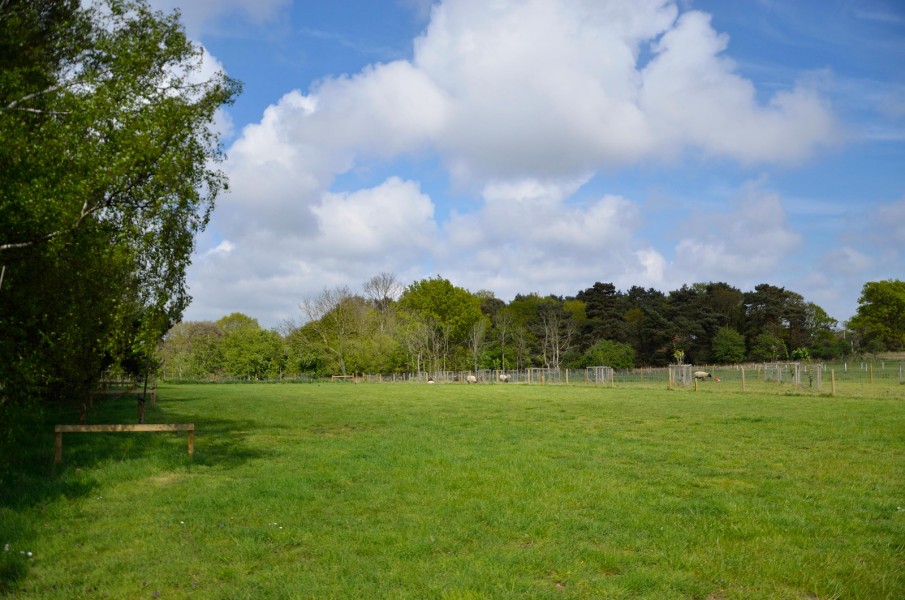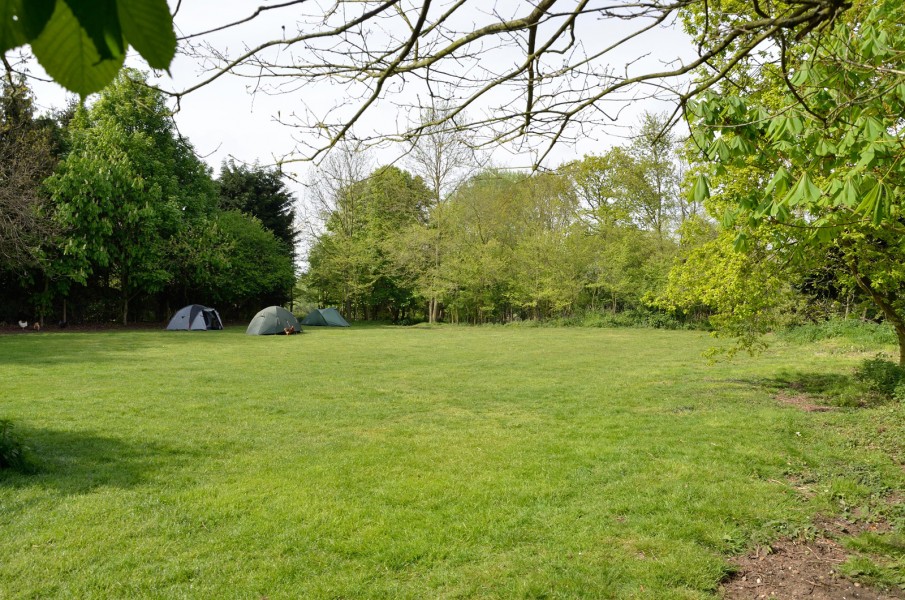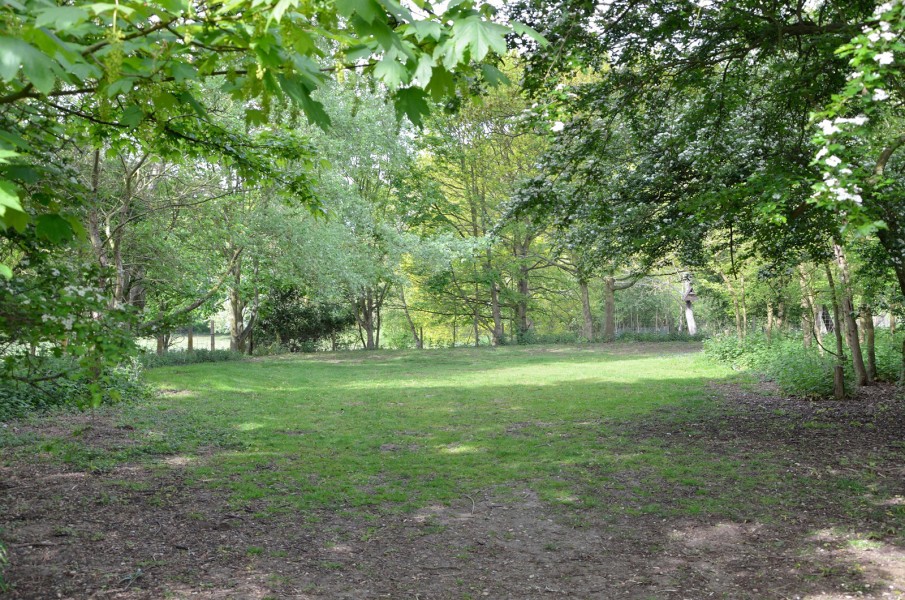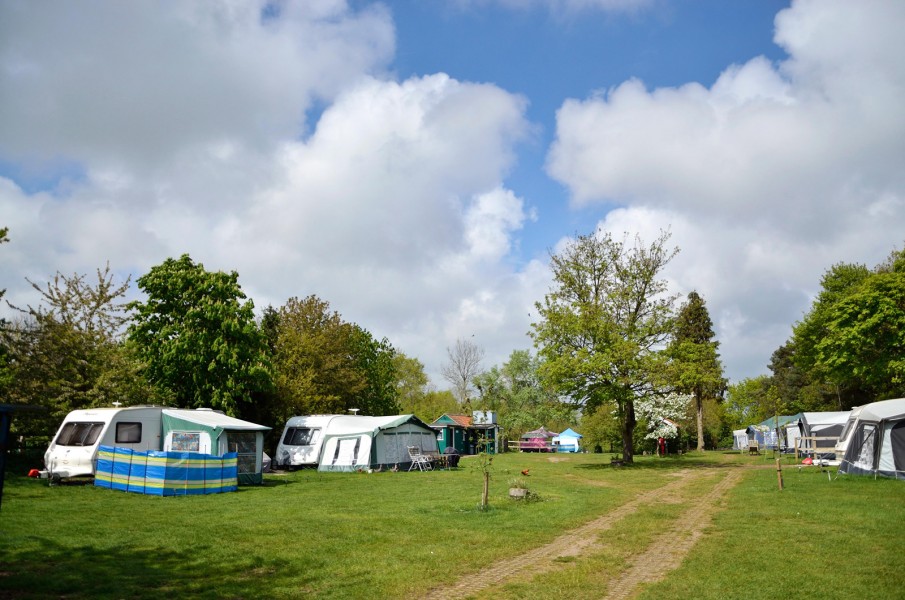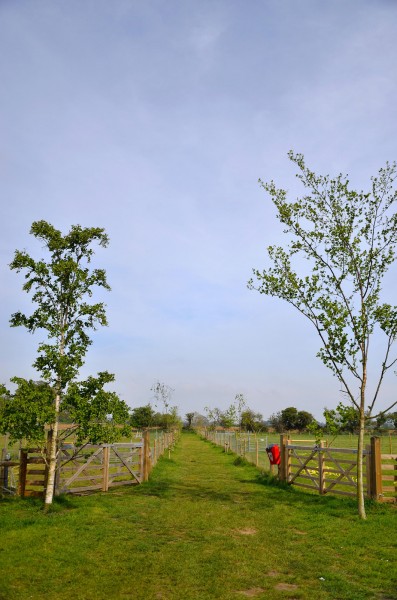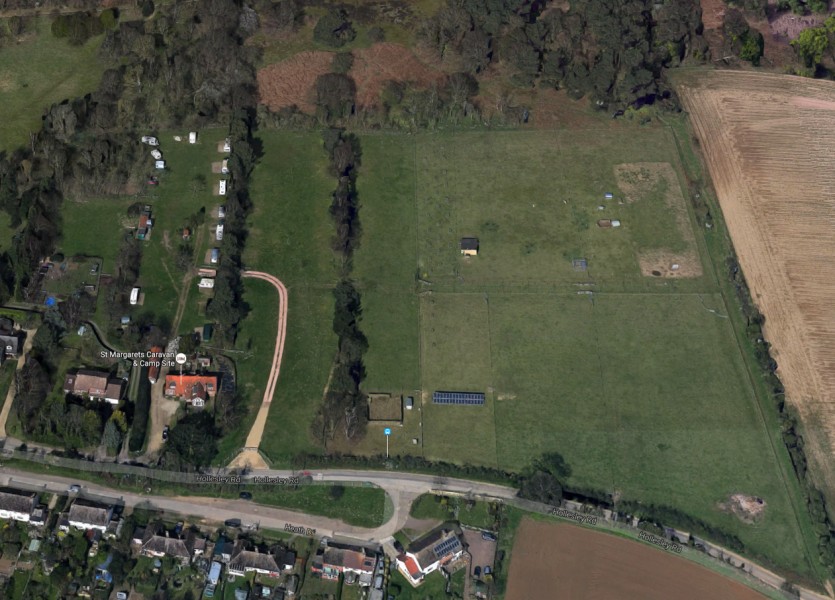 Shottisham campsite has 45 spacious pitches (some with electrical hook-up) spread between 5 small fields broken up by mature native trees and bushes. The pitches are level and on free-draining ground. If you would like to stay in a particular area please ask when you book and we will be happy to oblige if it is possible.
Facilities: there are two small shower blocks – powered by solar energy (PV array) – the most recent was completed in 2016. The older green toilet block has two toilets, washing basins and a shower each for men and for women. The new toilet block is phase one of a projected two-phase build. We didn't have enough money to build the planned toilet block in one go so we built a small block and installed all the necessary supporting facilities such as hot water boilers, pressure tanks and a brand new sewage system – we are not on mains drainage! The new toilet block is a unisex block with a toilet, a shower, disabled-access/family toilet and washing basins. We hope to start the next phase of the build in a year or so and this will be another small building with four more toilets, two showers and washing basins. We also have a total of 4 dishwashing points at both toilet blocks and a sceptic emptying point for chemical toilets.
Waste and recycling bins for glass, paper/cardboard, cans and plastics are next to the main entrance to the campsite. Please recycle as much as you can. Please don't leave chairs, tables, carpets, sofas and other bulky items in our rubbish bins – please take them to the council tip.
Fire extinguishers: these can be found at the water point in the main field behind the house, by the green toilet block, by the black toilet block and at reception. Our fire risk document is also at reception.
Reception is at the back of the house. There you will find upon your arrival a site map with your name next to your pitch number. There is also local information, emergency numbers and information, tourist leaflets and some maps of local walking trails for sale. You can also buy our very free-range eggs and home-made jams, chutneys here. Please put the money in the honesty pot. We also have a fridge-freezer that you can use here.
Opening Times: If you want to buy sausages/bacon, wood, hire a firepit or would like information about the local area please come by at the following times. Ring the bell at the back of the house, or if we are not there, look for us on the campsite/smallholding – we will be happy to help.
8am-9am
12-2pm
5pm-8pm
In case of an emergency contact us at any time.
Campfires are allowed in firepits (raised off of the ground) which we hire out. We also sell wood in £8 or £15 tubs. You are welcome to bring your own. There is also a receptacle, at the back of the house, provided for the safe disposal of ashes.
Dogs are very welcome and there is direct access from the campsite to acres of heathland, forest and fields which are great for dog walking. Please keep dogs on a secure lead while on the campsite and the smallholding. Please remember that this is a working smallholding with sheep and other livestock. We also have very free ranging chickens who do not like to be stressed or torn apart by dogs.
Groups: We are happy for groups to come and stay, but we do ask that everyone who stays on our campsite be respectful and considerate of the other campers, the animals and us. Please don't make unreasonable noise after 10pm as some people might be trying to sleep – noise carries much further than you think outside.